Board of Directors
Rich Mattocks, M.Ed

Rich founded Tyndale Bible Translators (TBT) in June 2017, after serving 25 years in translation and teaching in Papua New Guinea. TBT was started because of the rapidly growing need for minority languages to get an Old Testament, New Testament revisions, and reprints. Think about it, English-speaking people today struggle to read the original 1611 King James Bible!
God has blessed Rich, Joyce, and their national team members as they have waited on God, applied adult learning principles, and carefully followed needs expressed by the team and national churches.
Rich is a "seeker" rather than "planner." By sacrificing Western production ideals, Rich's teams usually surpass teams using Western-planned production timelines. Other missionaries look to Rich for advice on practical project topics, because he has led many trial initiatives that are now standard missionary practice.
Missionary kids (MKs) who have grown up around Rich frequently comment: "He is the real missionary deal." One of Rich's desires is to see TBT become the missionary agency that today's MKs would want to join. Rich frequently teaches and preaches on missionary history and on what God is doing on the field now.
Penny Lent

Penny has worked, lived, and traveled in 27 nations. Her eight years as an overseas missionary include in Russia and Belarus with Village Missions; in Cameroon with CABTAL and Wycliffe; and in Thailand with Grace International School, Seed Company, and School of Promise. In all of these she served as a writer, editor, interviewer, and teacher.
Decades past she spoke in many dozens of schools, colleges, and conferences on writing and also edited for seven US book publishers and individuals. She has served on 10 local and regional fiduciary boards. Today, Penny continues to write and edit weekly for The Seed Company, Thailand's School of Promise, Africa ministry I.T.E.M., Tyndale Bible Translators, and her home church near Seattle.
Dave Cram, MBA, CPA

Dave and wife Joan operate an income tax practice, serving 150 missionaries/pastors. They also do internal control exams for churches/ministries, identifying their risks and actions needed to reduce possible losses.
In 2017 Dave retired after 35 years as a Wycliffe Bible Translators (WBT) missionary. During the past 11 years, he served as Corporate Treasurer and Chief Audit Executive of SIL International, a nonprofit Wycliffe partner. (SIL provides language development, translation, and literacy services for 5,000 staff, over 1,700 languages, and 100 countries.)
Prior to that role Dave spent eight years as VP for Finance and CFO of WBT and SIL. From 2006-2012 he served part-time as a field representative for the Evangelical Council for Financial Accountability (ECFA), examining operations of 150 ministries.
Before Wycliffe, Dave spent eight years as a Seattle management auditor for the U.S. General Accounting Office (now U.S. Government Accountability Office). He serves on several non-profit boards and chairs the Mission Finance and Admin. Committee for Mission Nexus, an industry org. Previously he served 12 years on the Supervisory Committee at the Evangelical Christian Credit Union.
Dave has a BS in Mathematics and MBA in Finance from the University of Washington, plus a Post Baccalaureate Certificate in Accounting from Portland State U. In 1991, he received an Elijah Watts Sells Award from the AICPA for outstanding CPA exam scores and is a licensed CPA in WA.
Larry Nyland, Ph.D.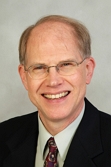 Nyland came to Papua New Guinea in 2014 and saw God working in the lives of nationals first-hand, through indigenous engagement, colportage, audio-Bibles, and coffee processing. He returned in 2018 to spend more time with pastors and congregations.
Larry is passionate about the continuous use of educational tools to improve organizations, leaders, and change lives. His passion is growing working teams that make an impact for the good of others. He divides consulting time between school systems and NGOs, helping them grow skills and systems for success.
He has travelled to 31 nations for education, mission support projects, and as a WK Kellogg National Leadership Fellow. Nyland served with missions in PNG, Philippines, Kenya, and Ecuador. He partnered with educators in Russia, Norway, Kenya, Jordan, Turkey, and China.
Nyland served as school superintendent in Alaska and Washington, retiring in 2018, after four years as superintendent of Seattle Public Schools. Larry currently serves on the board for Quality Schools International and board of the Center for Strengthening the Teaching Profession.
H. Peter Germann, Ph.D.

Peter was born into a missionary family in Indonesia's mountainous jungles. They lived there until his mid-teens, then moved to Europe, North America, and other countries. Peter spent his last two high school years in a US missionary boarding school.
He attended Bible School in England, completed undergraduate studies at the George Peabody College of Vanderbilt U. in Tennessee and a Master degree at Trinity Evangelical Divinity School in Illinois. During his three years ministering at a Christian Retreat Center in Switzerland, Peter met his bride Diane. They returned to the States for graduate studies; she got her Master of Special Education, and he earned a Ph.D. in clinical counseling from the U. of N. Texas.
Professionally, Peter has worked in private practice, been clinical supervisor in psychiatric hospitals, and engaged as official mentor-supervisor for people in residency for state licenses. His practice centers on working with people ministering in churches and overseas missions.
He and his wife moved to NE Washington to start a retreat ministry for people desiring growth during struggles, focusing on marriage and ministry issues. Couples, individuals, and pastors attend the workshops from the US, Europe, and Asia.
Peter has pastored several churches, including where he has served for 13 years. He and Diane have two married children and a grandchild.
---
Advisory Board
Christa Mattocks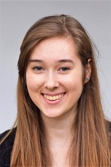 Christa Mattocks is a missionary kid (MK), who spent 15 of her first 18 years growing up in Papua New Guinea (PNG). Christa is currently a student at the University of Washington, where she is majoring in microbiology. Christa is also working in a malaria research lab as an undergraduate. She hopes to one day fulfill her dream of serving as a missionary doctor in underdeveloped nations like PNG.
She served as a youth ministry intern at Foothills Community Church in Spokane, WA for three summers (2016-18). Christa has also served as vice president at University Christian Union (women's house), where she organized prayer meetings, small groups, Bible studies, and service projects.
Eugene Hammermaster J.D.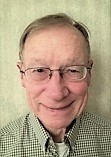 Gene received his Bachelor and law degrees from the U. of WA. He served in the Air Force and later worked for the Federal Securities and Exchange Commission, chasing fraud in WA. Gene was an elder and Missions Chair in two churches and for 30 years has dedicated an evening to host weekly missionary prayer meetings in his home with Sylvia, his wife of 57 years. He's a 50-year Rotary Club member, was a municipal judge over 30 years, and after 50 years, continues as a WA attorney.
Pastor Steve Stager, M.Div.

"I want a boa constrictor in one hand, and a Bible in the other," Steve said to his new bride before they headed to the jungles of Irian Jaya to explore God's next steps for them. They knew they wanted to pursue a global, biblically centered, relational ministry, and God clearly directed them…to Germany! Not where they expected, but they loved their time serving American military youth.
After 15 years of ministry in Germany and Vancouver, WA, Steve and wife Anna and their kids followed God's call to pastor Foothills Community Church in Spokane, WA. And whether in Germany or Spokane, Steve is thrilled to be a part of glorifying God by making disciples of all nations!
God's disciple-making mission radiates the Good News of Jesus through His people, as we know Him through His Word; as we undergo the transformation of His Spirit and intentionally move outward to a lost world, sent by Him.
Steve's love and calling is to share God's Gospel, equip God's people for ministry here, there and everywhere, and to raise and send ministry-minded leaders around the globe.