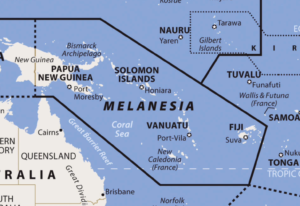 HOW CAN YOU HELP reach Bibleless people in the South Pacific, specifically Melanesia?
Get ON BOARD to provide safe, open-ocean transport for outreach ministry teams, island medical clinics, disaster relief, Bible translation, and local church needs. Read More...
Value Statements for this Service
WHAT is the value of a dedicated boat?
HOW will open-water transport meet the needs, for a wide variety of missionaries and organizations?
A dedicated missions boat will be:
Timely – Arrive, ready to provide services.
Safe – Dependable equipment, trained teams, and proven procedures get the jobs done.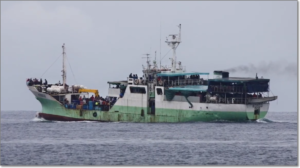 Multi-role – Fill needs in fluid circumstances.
Sustainable – Big enough to serve; small to maintain.
Scheduled – Proactively help planned events, training, and survey needs.
Partnership – Work alongside others, to improve service to the needy, sick, and lost.
Relational – An ongoing presence demonstrates long-term commitment to others.
Servant – A purpose-driven craft will be the hands, eyes, ears and heart of the Lord.
When airlines and boats cancel schedules, language workers can't attend training or reach villages. Food and water isn't shipped. Medicines don't arrive. Disaster teams are stranded.
Craig Bennett serves with Pioneer Bible Translators in northern Vanuatu. Here are some of his challenges without reliable transport: Read More...
Michael and Julie Shugg give basic medical care on the islands, but need help to continue.
"The greatest challenge we face here is the distance over open-ocean, to reach patients and communities in need. Vanuatu is made up of 83 islands, and many people in the smaller islands have very little income and access to transportation.... Read More...
Rebekah Drew serves in Papua New Guinea (PNG) and pinpoints her need for safer, faster transportation:
"One of the most challenging parts of the work here in PNG is just transport, whether it's by road or by sea I struggle with motion sickness a lot. The roads are all windy and twisty, and people drive really fast, so I always get sick driving. The small dinghies that we travel on to get to the different islands..." View Rebecca's video
Missions in Action – Gallery
Meeting the Needs in the Future
A dedicated ministry vessel should clearly provide WHAT?
"Be able to transport a family for long-term deployment, along with 4-6 months provisions and personal effects."
"Optimize speed to minimize transit time, also decreasing passenger's propensity for sea sickness.
"Have space for triage and/or an ambulatory patient, like a missionary medivac."
"Contain a private room, to double as a Scripture audio recording studio or a translation workshop."

Read More…
Mission Support Vessel Solution
Many mission organizations see the need for a mission vessel. Now they need help to provide it, for service to all Christian ministries in Melanesia.
The South Pacific islands area needs the right vessel, now…not too big, not too small, not too old, and totally sustainable.
There's a big hole in needed services. A missions boat will plug that hole, be dependable and timely, serving:
Multi-Language Scripture Translation
Medical Outreach
Scripture Use Engagement
Evangelism
NGO (Humanitarian Aid)
Search and Rescue
An active committee is working now, to find the proper vessel. Pray for direction, so this program can be responsive, adaptive, self-directed, accountable, and duplicated soon!
In their hearts humans plan their course, but the Lord establishes their steps. (Proverbs 16:9 NIV)
Join us. Pray with us. Help his call to serve brothers and sisters in Christ and the Bibleless, for His glory.
Comments and suggestions welcome.