William Tyndale had help to do his translation work
We will ensure your gifts are carefully used in our proven and accurate Bible translation process. Your gifts also educate and disciple church leaders. These leaders use and promote the use of the book over which they have labored. Scroll to learn more or click below to donate.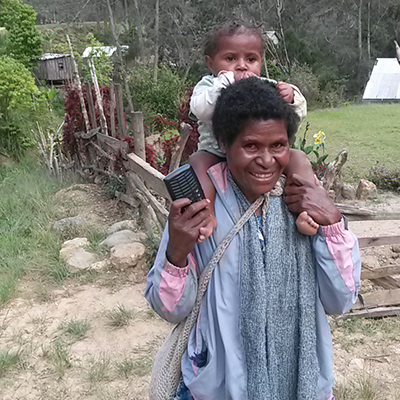 Illiterate women can now listen to God's Word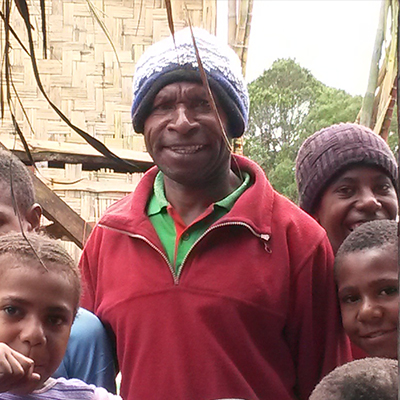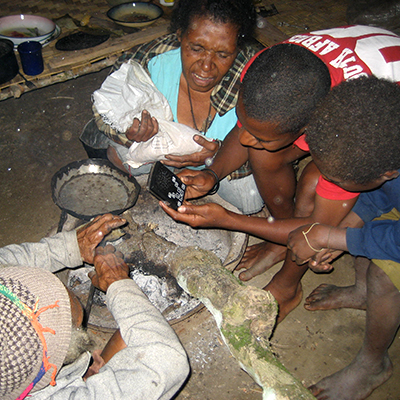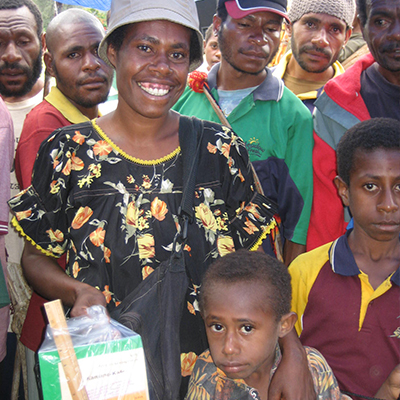 Mothers Use our School Kits to Teach their Children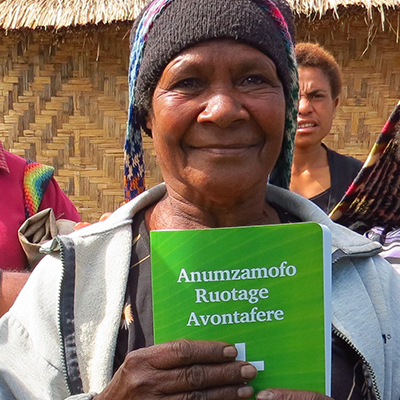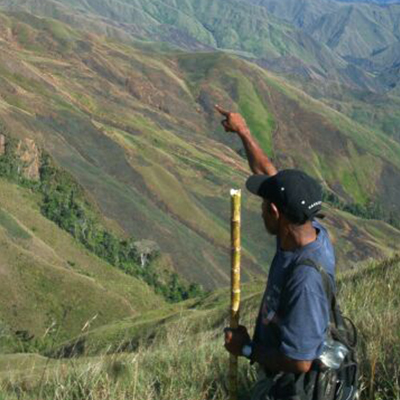 Bible translation can't be microwaved … but it can be embedded in the church and sped up
See our 5 minute video about what God is doing in Papua New Guinea
Tyndale Bible Translators' Statement of Faith
We believe in one God. 
The one God exists eternally in three persons: the Father, the Son and the Holy Spirit.
We believe the Bible is the inspired Word of God and is completely trustworthy, speaking with supreme authority in all matters of belief and practice.
We believe all people are created in the image of God and have intrinsic value, but as a result of sin are alienated from God and each other, and therefore in need of reconciliation.
We believe the church is the body of Christ, the fellowship of all believers, and is commissioned to make disciples of all nations.
We believe Jesus is the Son of God. He was born of the virgin Mary, and He is fully God and fully human. Jesus demonstrated God's love for sinners by suffering the penalty of death in their place. He rose bodily from the dead and ascended into heaven, where he intercedes for his people.
We believe all who repent and trust in Jesus Christ alone as Lord and Savior are, by the grace of God, declared to be right with him, receiving forgiveness and eternal life.
We believe the Lord Jesus Christ will return personally in glory, raise the dead and judge the world.
We believe in eternal life. We believe all people will rise from the dead. Those who are in Christ will enjoy eternal life with God, and those who are lost will suffer eternal separation from him.
We believe in the Holy Spirit, who imparts new life to those who believe in Christ. Through His indwelling presence and transforming power, He gives assurance and equips believers for holy living and effective service.
Translation Practice Recommendations by Tyndale Bible Translators:
We discourage the use of the NIV 2011 edition at any stage of the Scripture translation process, due to the choice by NIV 2011 revision translators to use gender-neutral language, where the original languages give a specific gender.
We encourage Tyndale translation teams to use the original languages (Greek and Hebrew) as much as possible, and to use the New American Standard (NASB) or the English Standard Version (ESV) during exegetical translation checks.
We believe it is heresy to attempt to appease Muslims by removing or changing the Father and the Son relationship in the Bible, by making Jesus simply a prophet or a "sent one" (messenger). The Father-Son relationship is a core teaching of the Bible, God's Word. We agree with WEA guidelines and the Arlington statement on this important translation issue. Please see the statement here: Arlington Statement on Bible Translation.