Android apps that enable local language speakers themselves to do Bible translation and publishing
Bible Translation has exploded in hundreds of languages in the past 80 years via para-church organizations. Still, thousands of ethnic groups remain in Bible poverty world-wide. Most are located in remote, difficult-to-reach places. But God sees them. These are the ethnos to whom Jesus told us to go and make disciples.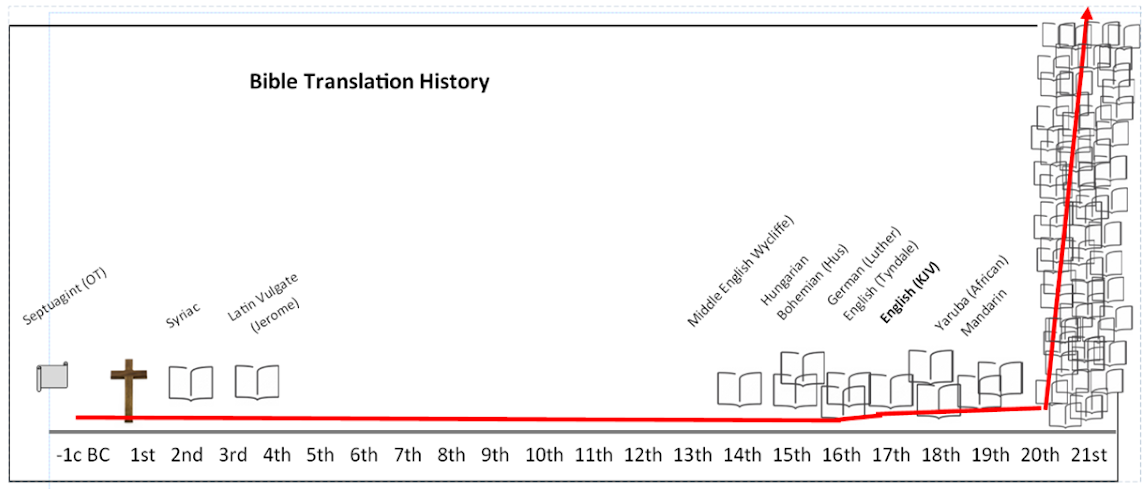 Discipleship requires the Word to be in a language people understand. Written Bible Translation is necessary, but time-consuming, complex and expensive. Most People groups who suffer Bible poverty are predominantly oral, illiterate and off-grid. Enabling these people to orally translate Scripture and publish in audio-visual formats is a smart strategy. Enabling those in Bible poverty to translate for themselves, right where they live, is a powerful tool.
"Is not My Word like a fire?" declares the Lord.   Jer. 23:29
You make fire and flames to be your messengers.   Ps. 104:4
We are developing two Android apps that spread God's Word; that share the Fire of God's word. Together with partners, Tyndale Bible Translators is introducing these do-it-yourself Bible Translation apps to users all around the world.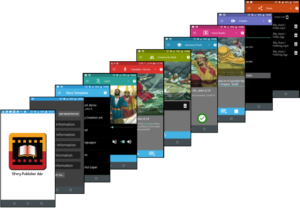 These DIY oral BT apps enable local language speakers themselves to translate and publish and revise Bible stories and Scripture in various audio-visual formats for their people.
Workflow apps like these reduce many of the complexities and challenges of traditional BT work. They empower local language speakers themselves to do this work offline, from start to finish, on an Android device.
The local community can start with the Story Publisher app which guides them to orally translate a panorama of Bible stories and publish them as slideshow-type videos. This gives the local team good translation practice, it immediately provides Bible material with which anybody in the community can interact, and it educates the whole community in the grand narrative arc of the Scriptures.
As they become more proficient in the easier work of translating stories, local translators can move into using the Honey Bee app, which helps them to understand, translate and publish full Bible passages and books – from a regional language into the sweet clarity of their own home language.
The Honey Bee app is under development. We hope to have a beta apk ready to test mid 2023. For more information, CLICK on the App ICON below to go to its website.
How Are These BT Apps Smart and Strategic?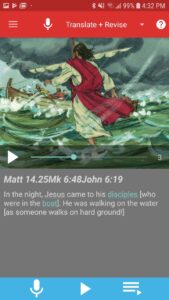 Light, mobile and offline – work anywhere, anytime
Free and open source apps that run on an inexpensive Android device.
Licensed with Creative Commons resources with embedded exegetical helps
User-friendly, "easy-peasy" for local language community use
Enabling DIY local ownership and local sustainability
Oral-Audio-Visual

 to accommodate oral dominant translators and those who do not have a written language 

Strategic for "graded" self-educating, gradually moving from easy narratives (Story Publisher app) to more difficult genre and dense passages (Honey Bee app)
Designed for a short intro and quick starts with fast turnaround results of micro-publishing content in the language from day one
Engaging for the entire community – video exports can be understood by everyone, even those who are blind and deaf
Help others to translate the Word! – Spread His Story! – Share the Fire!

Financial Contribution Opportunities:
$1000 will enable the Story Publisher Adv app to be introduced to one more language community (e.g. to pay travel for trainers, 2 weeks of training, essential equipment).
$10,000 will get a Story Publisher Adv app and its resources available in another regional language (e.g. French, Spanish, Portuguese, Hindi, Vietnamese etc.).
Service Opportunities: Donate Your Time and Skills:
Android software development – volunteer to help code and test the Honey Bee app working from github. Remote, from home.
Become a trainer and introduce these apps to a language community – Pass a two-week training then provide your own travel and go to a language community. Set them up to do oral Bible translation, revision and publishing on their own. This is an excellent short-term mission opportunity for young, adventuresome techies.
OT or NT Scripture Template development – Help to draft or check the exegetical resources for the Honey Bee Scripture templates. Knowledge of Greek or Hebrew and another language is helpful; ability to research exegesis is essential. Remote, from home.
Gateway language translation and recording – Fluency in a gateway language is needed. Remote, from home.
Contact Robin Rempel via SPapp.training@gmail.com to express your interest in contributing.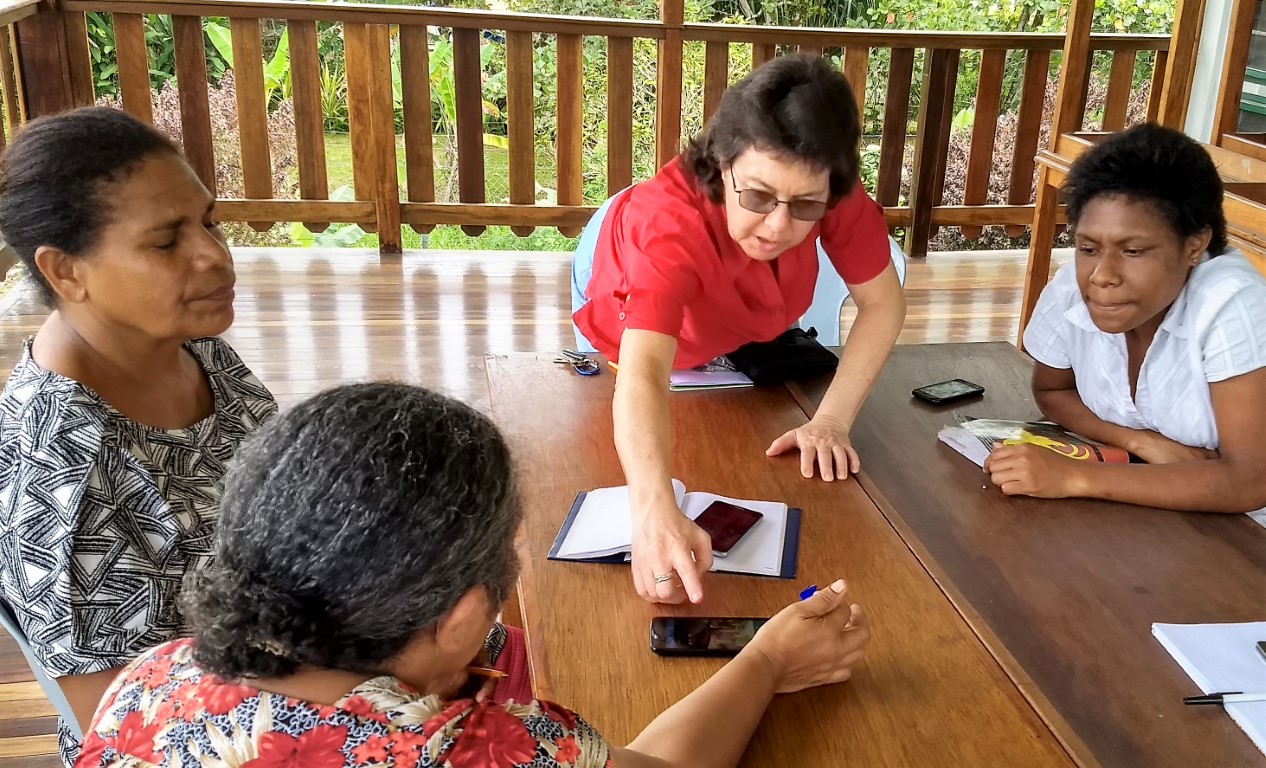 Spread His Story! – Share the Fire!